Union Loan Management
Union Loan Management provides based on Union digital core an entire front-to-back solution which supports automated decision making and business processes management. It brings efficiency, compliance and confidence. Reports and business dashboards together with great innovation lead you into a great future.
Modules including client records, messaging, deal and portfolio management, payments, accounting and reporting allow you to manage critical business processes. Agile architecture which is open to API, customisable and Cloud hosted allows you to deliver effective operations. Union Loan Management supports a range of activity including Invoice Finance, Leasing, Hire Purchase, Online Lending and Microfinance.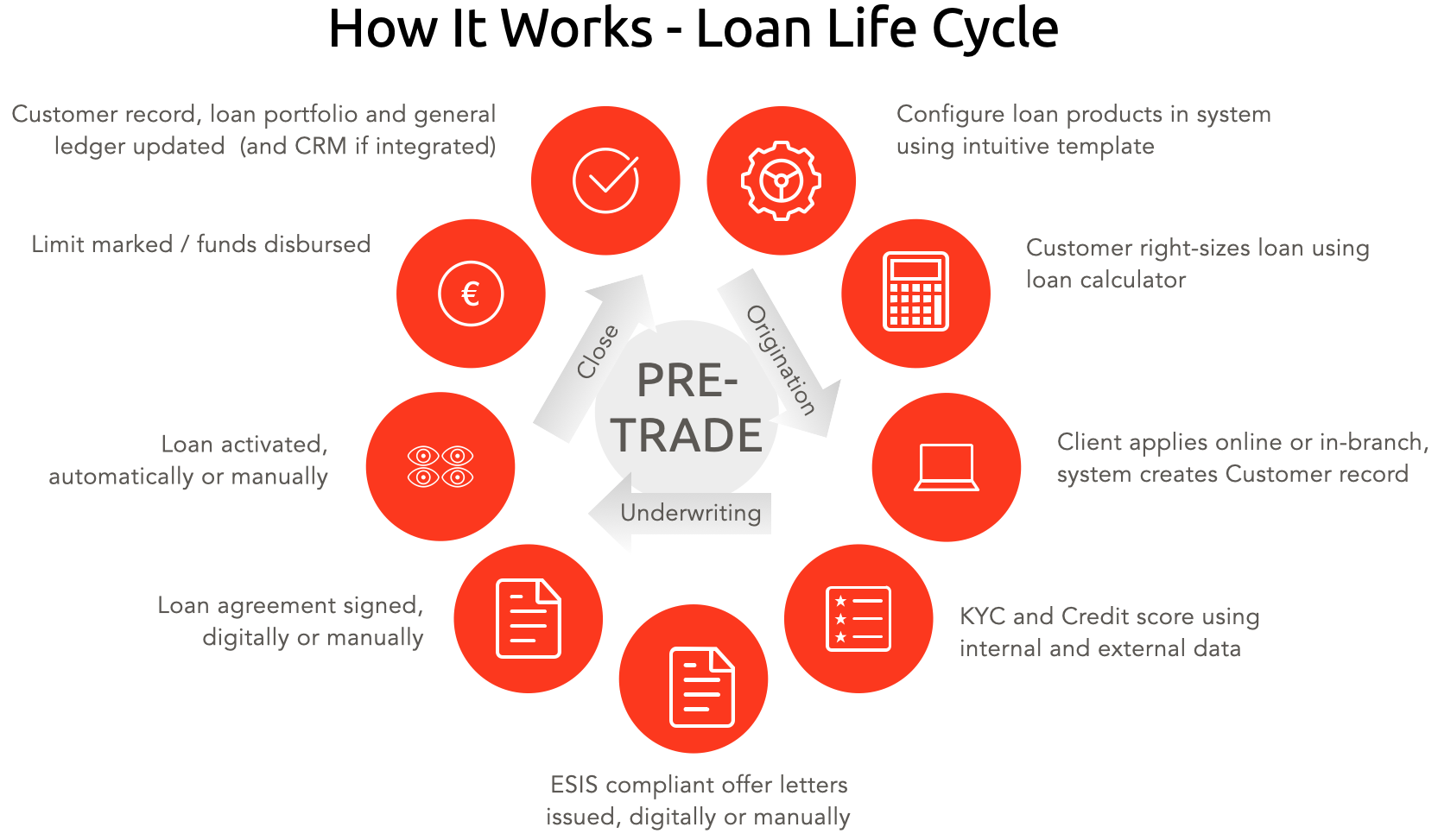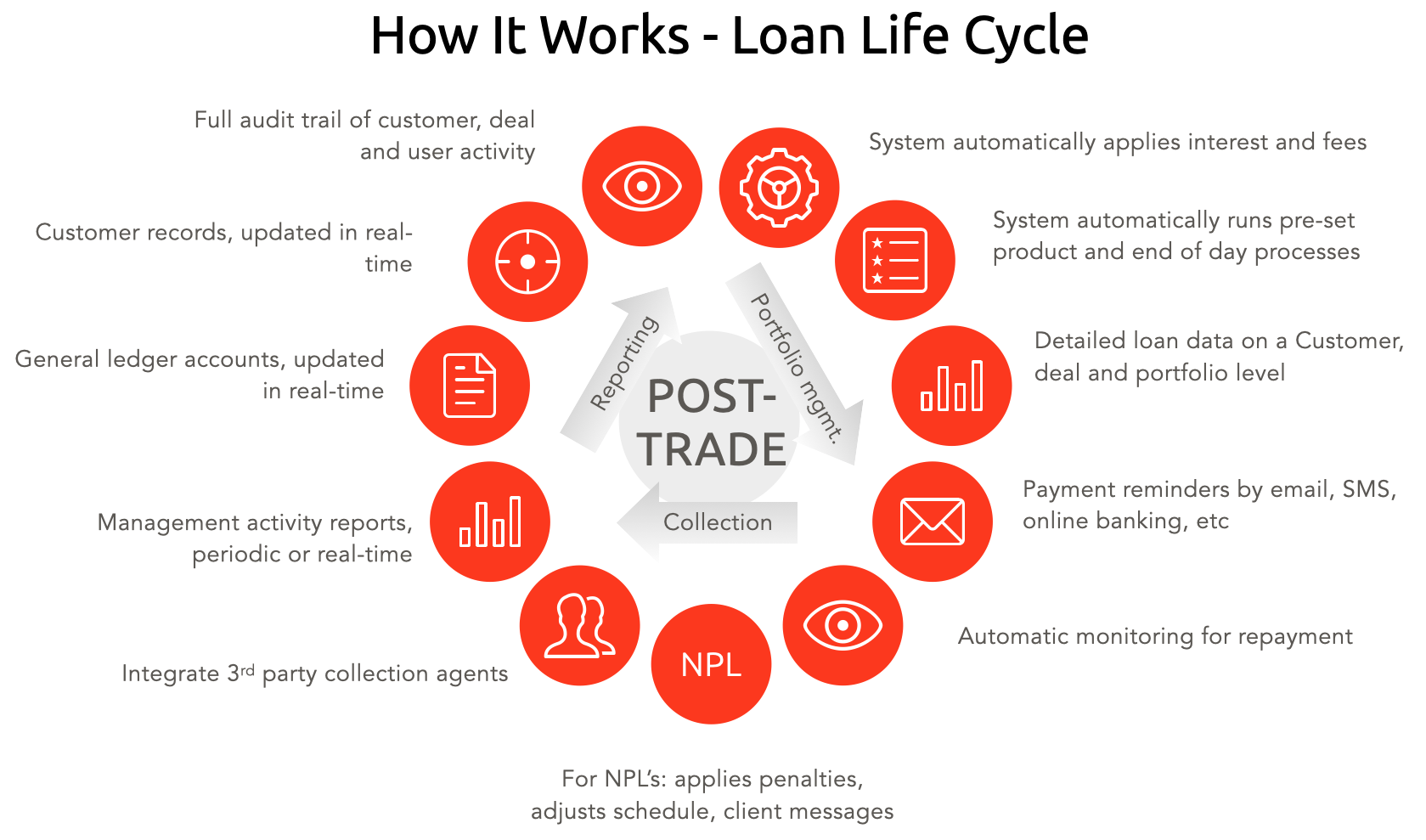 Configurable features
Union Loan Management has a wide range of features across all stages of the loan life-cycle managing a range of different loan types for consumers or corporates.
Types of Loans Supported
Mortgage;
Short term loans,
Payday loans;
Micro loans;
Hire purchase.
Consumer credit;
Credit line (revolving credit) – charge card
Slice
Leasing
Invoice financing
Buy now Pay later
Repayment Schedules handled
Loan agreements can be disbursed with different types of payment schedules:
Annuity
Fixed principal
Bullet
Balloon
Fixed principal and interest
Editable annuity
Special (repayments only in certain months a year)
Slice
Revolving credit
Interests applicable
Fixed
Variable (Euribor or other variable rates dependent)
Fixed and variable rates
Commitment interest
Peanlty interest
Grece enabled
Key Benefits
Union Loan Management gives you a competitive edge by delivering immediate client and financial benefits and long-term agility.
Better Value Proposition
Clients receive personalised service across all channels and frictionless online experience 24/7, creating higher loyalty and cross-sell.
Bottom Line Impact
Improve the effectiveness of operations while reducing IT costs via modular, Cloud and SaaS options. Full-service support ensures lean operations.
Business Model Agility
Develop deep insights on performance, operate in real-time and make it easy to launch new products, without sacrificing control.
Case Studies
Union Loan Management has delivered value to clients across a wide range of lending activity.
If you would like to learn more about how we can assist you