Welcome to the newsletter of Union Financial Technologies. We have been busy in recent weeks and have pleasure sharing some of what we have been up to:
DEALS
Growing Together
We are delighted to announce that our Union.digital Internet Bank solution has been implemented by FX broker Eurex. The solution allows Eurex clients to check their balances, trade FX and message. 24/7/365 availability and real-time processing ensure Eurex clients access the best deals at any time in any place.
Eurex in turn will use the Internet Bank to provide market and service updates, personalised offers and automate otherwise manual and time-consuming tasks. Benefits include deeper client relationships, bottom line impact and corporate agility.
See the full story here
Partner Program
We have recently launched a partner program through which we will integrate complimentary solutions including Payments, Cards, RegTech and Blockchain. This provides our clients access to new and specialist solutions within the Union infrastructure they know and trust.
See the full story here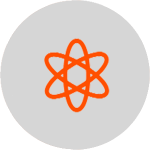 FUNCTIONALITY
New Marketplace Solution
Union.crowd is a new solution that allows Crowd and P2P providers to manage their debt and equity marketplaces in real-time. The solution includes a Marketplace where clients borrow and invest; Credit Scoring for assessing AML and credit quality; and a Digital Core where back office functions are managed. Combining these modules allows marketplace providers to automate the majority of their processes and operate in real-time 24/7/365.
See the full story here
SWIFT Integration
We have recently integrated Union.core with SWIFT, the world's leading provider of secure financial messaging services for banks and treasurers. In addition to making direct payments, our clients can access other SWIFT services including the KYC Registry and business intelligence on payment volumes. Integration means that records are automatically updated in Union.core, ensuring accurate data 24/7/365 and process efficiencies from automating complex tasks.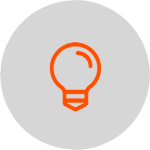 THOUGHT LEADERSHIP
Why Estonia? FinTech in the Digital Time Machine
Estonia is growing location for FinTech – local companies go global, cutting edge R&D occurs and investor interest grows. In addition to high workforce literacy in maths, IT and languages, Estonia is one of the most digitally advanced countries in the world with Digital identity, Cyber security, Cashless society and E-government long established.
See the benefits here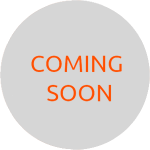 SEE YOU SOON
We are happy to meet and speak any time but why not visit us at one of the interesting events occurring in coming months?
i Innovate Finance Global Summit, London, 11 Apr
i The Baltic Capital Markets Forum, Tallinn, 12 May
i Estonian ICT Week, Tallinn, 27 May    
Thank you for your attention, for more information on any of these stories please contact us.