Partner Portals
Originate consumer credit through retail partners to increase market reach and profitability.
Maintaining a branch network is an expensive, inflexible channel to market for Financial Service providers in the digital age. Retailers provide access to clients at the POS, when it matters most. Our integrated Sales:Credit Scoring solution makes it easy to offer consumer credit through retailers, resulting in increased business for both parties.
1. Client Engagement
Whether Online or at the POS, an engaging website is created which profiles the finance options available. Tools and visualisation are included to make it easy for front-line staff to explain and for clients to understand and compare offers.
2. Retailer Engagement
The retailer receives an ultra-simple interface which allows front-line staff to complete loan applications quickly and without error. The Partner Portal also includes pre-loaded offer and contract templates in multiple languages to reduce operational risk.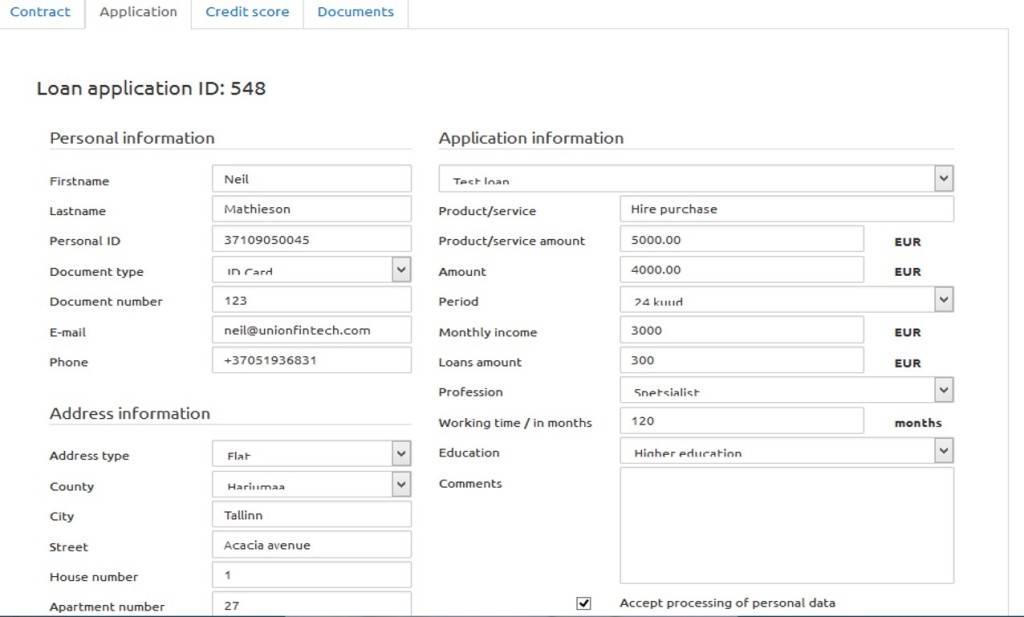 3. System Integration
Union integrates the Partner Portal to the Core/Loan management system of the financial service provider and to the CRM system of the retailer. The portal is also integrated to Union

.score

to automate the credit scoring process.
Integration ensures all parties have accurate client records and that credit decisions are made in real-time based on the best possible data set.
4. Credit Scoring
Once a client consents to their personal data being processed, either with a digital ID or in-person at the POS, Union

.score

will interrogate internal and external data sources to create a credit score.
If the decision is positive a loan offer is made to the client. If the decision is marginal it is possible to restructure or cross-sell payment insurance.
Decision latency is 10-120 seconds depending on the number of data sources.
5. Closing
Follow a client's acceptance of the offer the integrated loan contract is signed, either with a digital ID or in-person. On signing the loan is legally binding, allowing the client to leave with the goods (funds can also be disbursed in real-time to a nominated account)
6. Monitoring
The financial service provider will monitor the loan following their normal procedures. The retailer receives a Dashboard showing all applications, approvals and NPL's in real-time, allowing them to monitor the effectiveness of the partnership.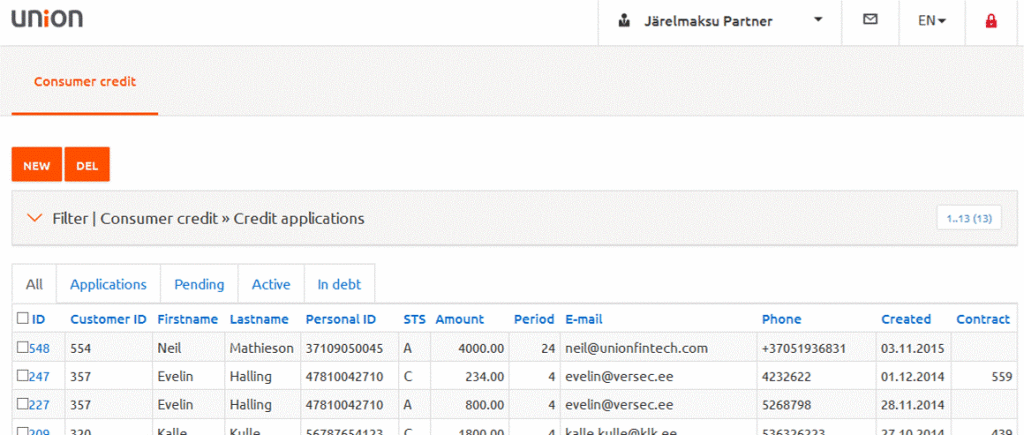 Key Benefits
Bottom Line Impact
Increase revenue by expanding market reach and making relevant offers when it matters most » Reduce the cost of sale » Create efficiencies through process automation.
Corporate Agility
Customise to your exact requirement, scale quickly and adapt easily  » Accelerate the speed you launch new products and campaigns » Remain relevant in the Digital age.
Loan Automation has been used by Danske Bank and Finora Capital to grow their business, see the Case Studies for more.