Welcome to the newsletter of Union Financial Technologies. We have been busy in recent weeks and have pleasure sharing some of what we have been up to:
FUNCTIONALITY
Loan Origination
Whether you are a start-up looking to grow fast or an established financial services provider looking to transform your business, automation of the loan life cycle should be of interest.
It is possible to originate transactions through Digital and Partner channels; validate their credit quality and debt capacity; and manage disbursement, servicing, monitoring and accounting by combining Union solutions.
This increases profitability by allowing deals and cross-selling to occur 24/7/365 while reducing the cost of sale. Automating the process creates efficiency and reduces operational risk. Digitisation accelerates the speed you bring new products and campaigns to market and to adapt easily as conditions change.
See the Case Study
Digital Authentication
While many countries debate the pros and cons of Digital identity it has been standard practise in Estonia for years. Why so?
Clients are able to manage their finances securely anywhere at anytime, increasing client satisfaction. Financial service providers can originate clients via Digital channels, run KYC checks automatically and close deals 24/7/365.
With this Win:Win in mind we have updated our Internet Banking module to include Digital ID and Mobile ID authentication.
Development Pipeline
Clients and markets never stand still so we are developing a number of new features for the corporate banking segment. This includes an Invoice Finance solution which will make it easy to manage data, documents and payments in Union.core.
In Q4 2015 we will launch Union.crowd, allowing Crowd/P2P Platform providers to manage investors, borrowers and the marketplace in real-time. Focusing on Supply Chain Finance in the first instance we shall expand coverage to include other debt, equity and loyalty instruments.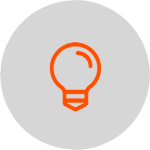 THOUGHT LEADERSHIP
Happy Clients, Profitable Banks
Big Data analytics will herald a new era in financial services, allowing service providers to make personalised client offers and better corporate decisions.
At Union we already provide clients with analytics about what happened however we intend to add 'why' and 'when will it happen again' to Union.core and Union.score.
We were therefore excited to present recently at Copenhagen Fintech Innovation and Research (CFIR) on the possibilities in 'Machine Learning and Financial Advice'.
See why it matters here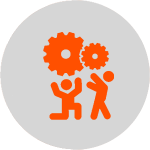 DEALS
Growing Together
We are delighted to announce Kodumaa Credit Union (Kodumaa Hoiu-laenuühistu) as our newest client. Kodumaa will implement our Digital Core and Credit Scoring solutions to improve their digital capabilities, run their business in a cost effective manner and create a scalable platform for growth.
See the full story here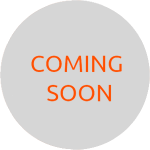 SEE YOU SOON
We are happy to meet and speak any time but why not visit us at one of the interesting events occurring in the Nordic-Baltic region in coming months?
i Future of Nordic Banking, Stockholm,  3-4 Nov
i Silicon Valley Comes to the Baltics, Riga,  7 Nov
i Slush,  Helsinki,  11-12 Nov
i Finextra,  Tallinn,  19 Nov