Innovation Partnering
We can help you develop new capabilities and accelerate time to market.
Whether you are a financial institution or investor the possibilities in FinTech are huge and the pace of change relentless. Everyone struggles to verify what is profitable, sustainable and the optimal go-to-market strategy.
Union Financial Technologies will help you overcome such challenges by partnering to conceptualise, validate and implement new financial products and technologies.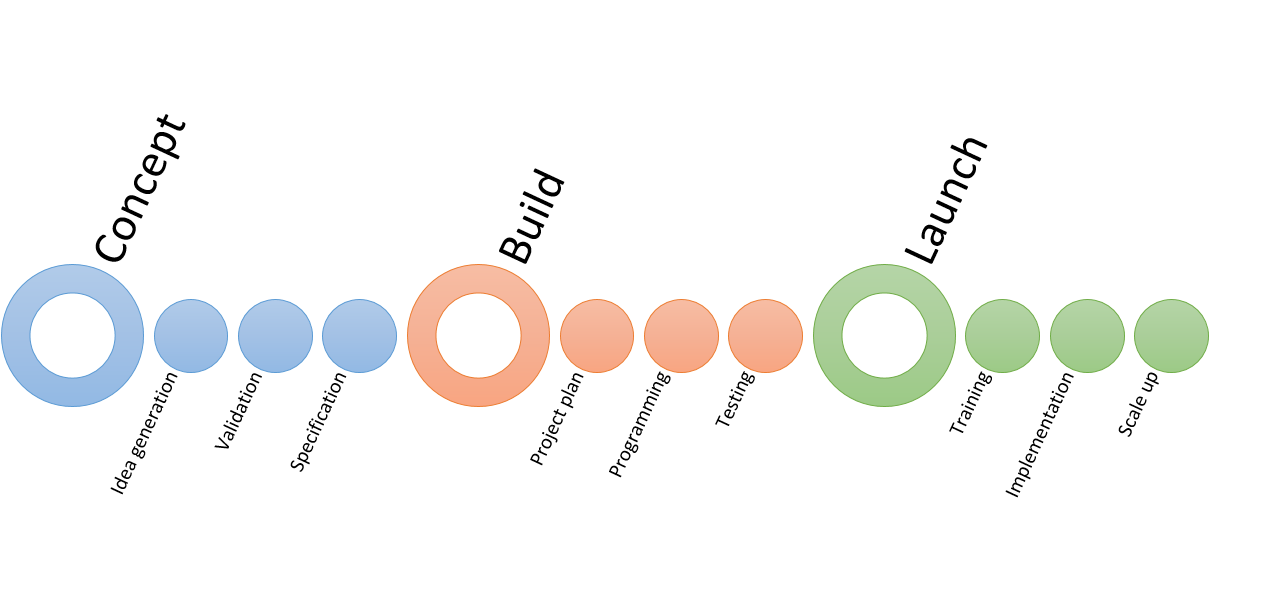 During Concept development we use our deep experience in financial services to ensure the best ideas and practices are considered, business case validated and technical solution specified (full and MVP).
If you choose to Build with Union we shall create a detailed project plan including costs and timeline, program the solution and market test on a discrete or disclosed basis.
During Launch we shall ensure your staff are effective users and that business continuity and client experience are maintained, allowing you to scale fast.
Innovation partnering allows you to develop new capabilities and IP, accelerate the speed you bring new solutions to market and minimises the impact on existing resources.
To learn more please contact us or view the case studies to see how we have innovated for international banks and specialist start-ups alike.